Home Bible Study Ministry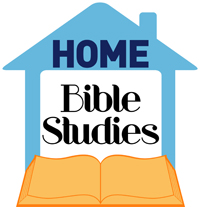 Home Bible Study Ministry
A variety of Bible Studies are offered by Apostolic Faith Church:
*  Exploring God's Word   --   12 lesson Bible Study  from Genesis to  Revelation with Student Study Outline and color Chart  (now also offered on DVD in eight languages)
*  Into His Marvelous Light  --  1 lesson Bible Study
*  New Birth Experience  --  1 lesson Bible StudY 
*  Life and Times of Jesus Christ  (Youth)  --  4 lesson Bible Study
*  The Way More Perfectly  --  4 lesson Bible Study
These are Bible Studies you can enjoy free in your home.   These Bible Studies are informative,  visual,  verbal,  prophetic,  and comforting!
Several members of AFC are currently involved in sharing God's Word through teaching these Home Bible Studies.   If you are in the Hazleton area,  please contact us  and we can set up a time that is convenient for you to explore God's Word together with us.